ABOUT HIGHLANDER CONGO
Driven by Expertise and Experience
Highlander CONGO is a family-owned business founded by the Issawi family in 2002.

Originally from Lebanon, the family moved to the Democratic Republic of the Congo (DRC) in the early 70's, back when the country was known as Zaire. They have made it their home ever since.

Today, led by the family's 2nd and 3rd generations, the Highlander team has the local insight, established network as well as on-the-ground expertise to assist suppliers, manufacturers and clients from A to Z, in a challenging and notoriously difficult market as Congo.
About the Democratic Republic of the Congo
Located in Central Africa, the Democratic Republic of the Congo (DRC) is named after the Congo River, the world's deepest and second largest river by discharge, which flows through the entire country.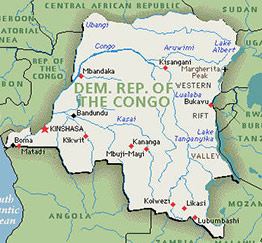 Geography:
The DRC is the world's 11th largest country and the second largest in Africa.
Apart from a 40-km coastline on the Atlantic Ocean, the country is landlocked, bordering 9 African countries:
The Central African Republic and South Sudan to the north
Uganda, Rwanda, Burundi and Tanzania to the east
Zambia to the south
Angola to the southwest
The Republic of the Congo to the west
Demographics:
Home to almost 79 million inhabitants, the DRC has the 17th largest population in the world, and the 4th largest in Africa. It is also the world's most populated Francophone country, with French as an official language.
What We Distribute